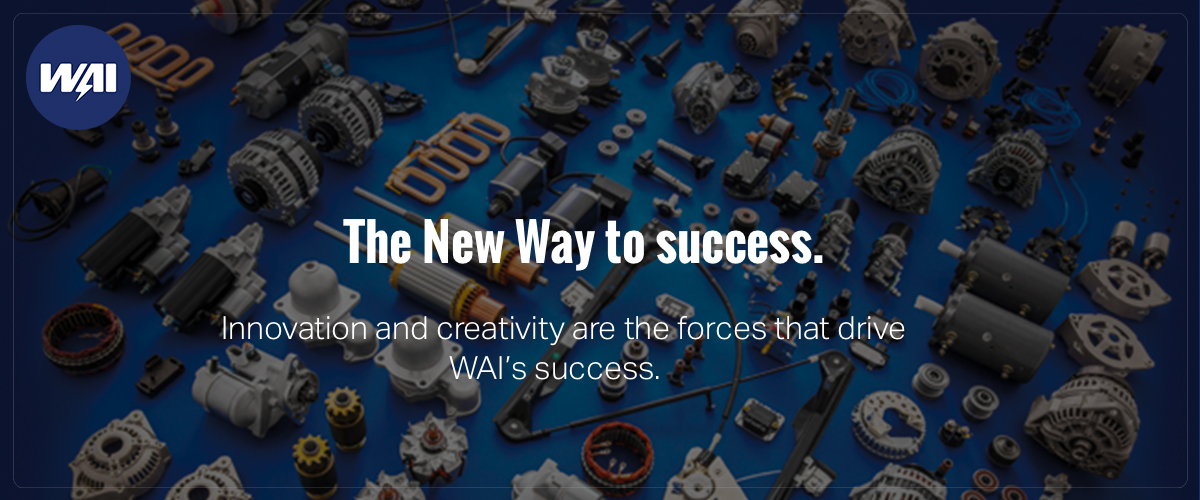 WAI Global Careers
A Leading Parts Manufacturer for the Aftermarket
Innovation and creativity are the forces that drive WAI's success. Since its founding, WAI has worked relentlessly to meet the ever-changing needs of its customers in the automotive, heavy duty and power sports aftermarket. This includes an unwavering commitment to be "first-to-market" with the latest model products available.
As a leading parts manufacturer, sourcing, and distribution/logistics company, WAI offers its aftermarket customers ready access to an extensive range of products including:
100% new alternators, starters and their components
Voltage regulators, Rectifiers, Test Equipment
100% new Ignition Distributors
Ignition modules and Coils
Manifold Air Pressure (MAP) and Mass Air Flow (MAF) sensors
100% new Wiper motors
Engine management components
A Dominant Global Presence
Consistently meeting the parts needs of the more than 105 countries to which WAI sells requires world-class parts manufacturing facilities and a robust distribution network.