WAI is pleased to announce the addition of new part numbers covering 3 Ford applications with a total 5,317,042 vehicles in operation (VIO) All parts are in stock and ready for shipping.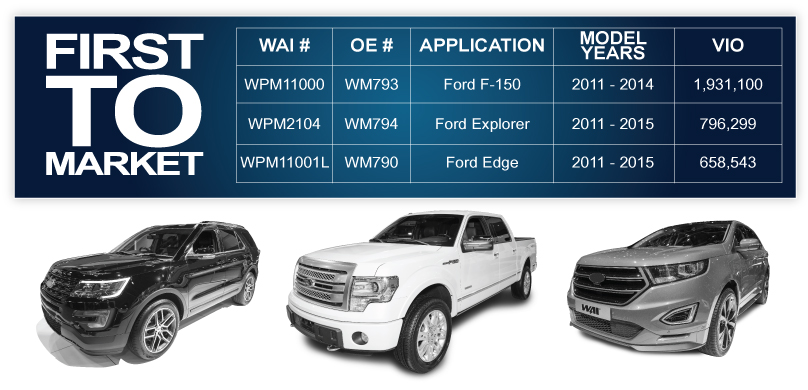 FEATURES
Intelligent pulse boards by TRANSPO optimize operation capabilities.
High performance magnets deliver responsive Torque output so wipers will continue to operate in adverse weather conditions.
High Grade composite materials used in gears, mounting grommets, crank arms for long life and high performance.
As an OEM parts supplier, we design, engineer & test against OEM specifications to equal them, or exceed them.